When it comes to the flow of the Help Centre guides we can look at hyperlinks.
Hyperlinks
A lot of guides will contain hyperlinks, meaning a link you can click on that will navigate you to somewhere else.
The hyperlinks within the guides can either take you to another section within the same guide, or it can take you to an entirely different guide.
This is what the hyperlinks within the guides look like: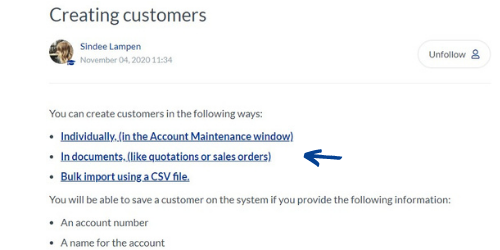 Certain processes require a multitude of guides to help you complete them, like for example installing and registering Fincon Accounting. The guides related to these processes are usually hyperlinked within each other in order to help you navigate to the next relevant step in the process.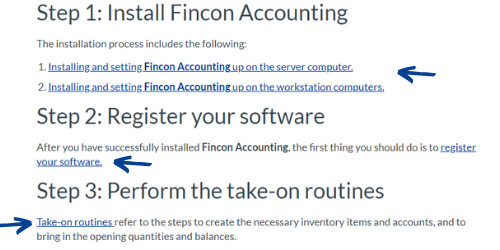 It is up to you whether you want to make use of the hyperlinks or prefer to go to the relevant category and section to find the guide you are looking for.